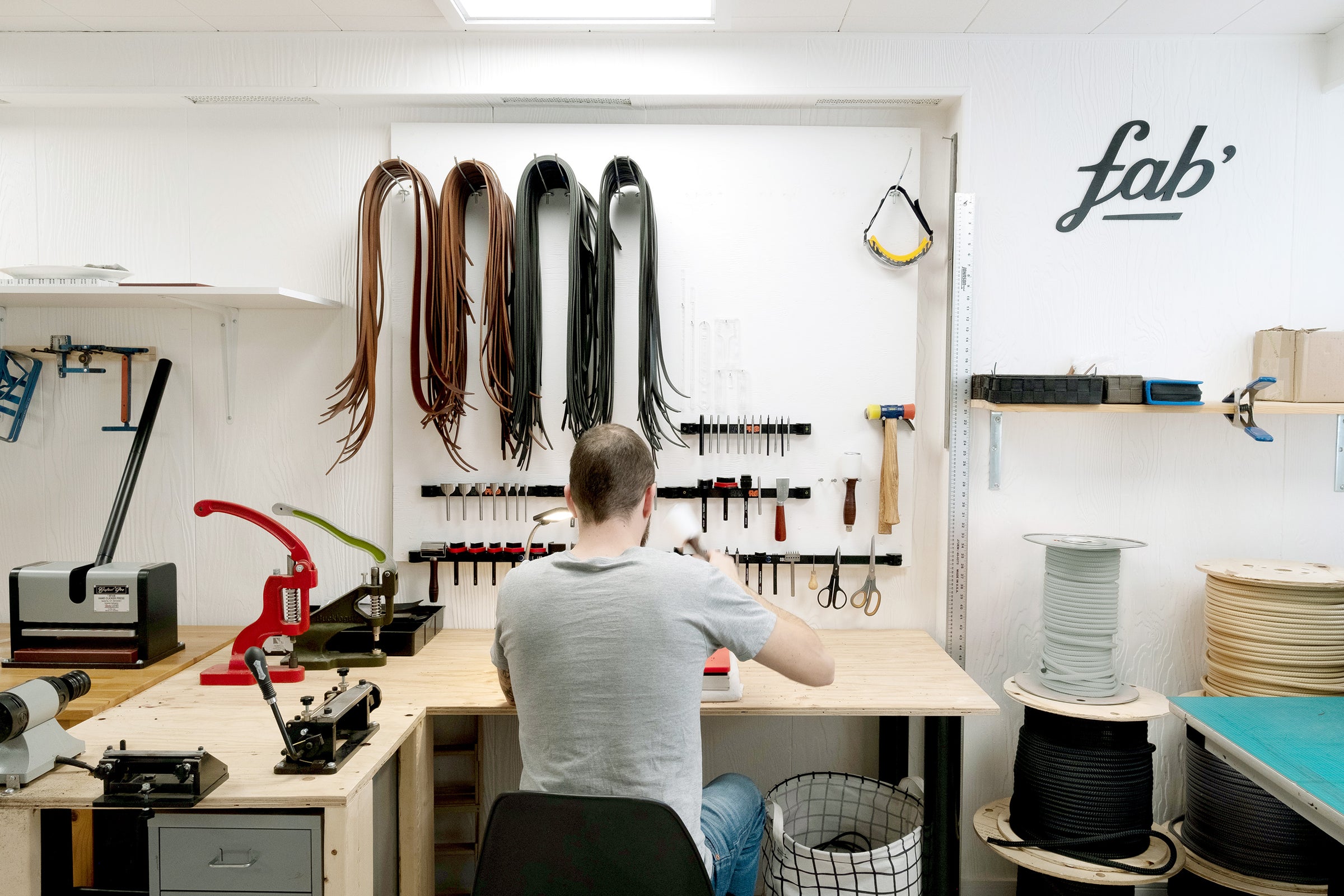 It all started
with a simple idea.
The idea
Back in 2016, Fabrice was working in a camera store and started a collection of vintage film cameras for his love of photography and beautiful objects. He was looking to pair his old cameras with nice leather straps to honour their aesthetic and classic look.
At this moment, he realized how much the camera accessories market was full of plastic and cheaply made products. He couldn't find what he was looking for.
"You know what? I'll make them myself"
He had the idea to make his own leather straps, although he didn't know anything about leather crafting. Fabrice likes challenges and is a perfectionist. That is probably the reason why he kept working hard until he was happy with the result.
After a lot of work and some trainings, he finally ended up with nice camera straps and quickly realized he wasn't the only one looking for this kind of product. He started to sell his leather straps at the camera store he was working at and it is at this moment that Fab' was born.
Fab'
Fab' had a clear mission. Making durable, eco-friendly and timeless leather goods.
A few months went by and his part-time business continued to grew. He launched an online store and added more retailers.
Fabrice realized there were other accessories in his daily life that he could make with the same idea as the camera straps.
In 2018, he enlarged his product collection with the addition of wallets, belts and keychains.
An eco-friendly approach
Making well made and durable goods that last a lifetime is a good way to limit our consumption. Furthermore, the selection of raw material and how it is been made is also very important. For example, Fab' use vegetable tanned leather which is the most eco-friendly way to produce leather on the market. He also makes sure to limit the transportation distances with his suppliers by choosing local or the closest possible.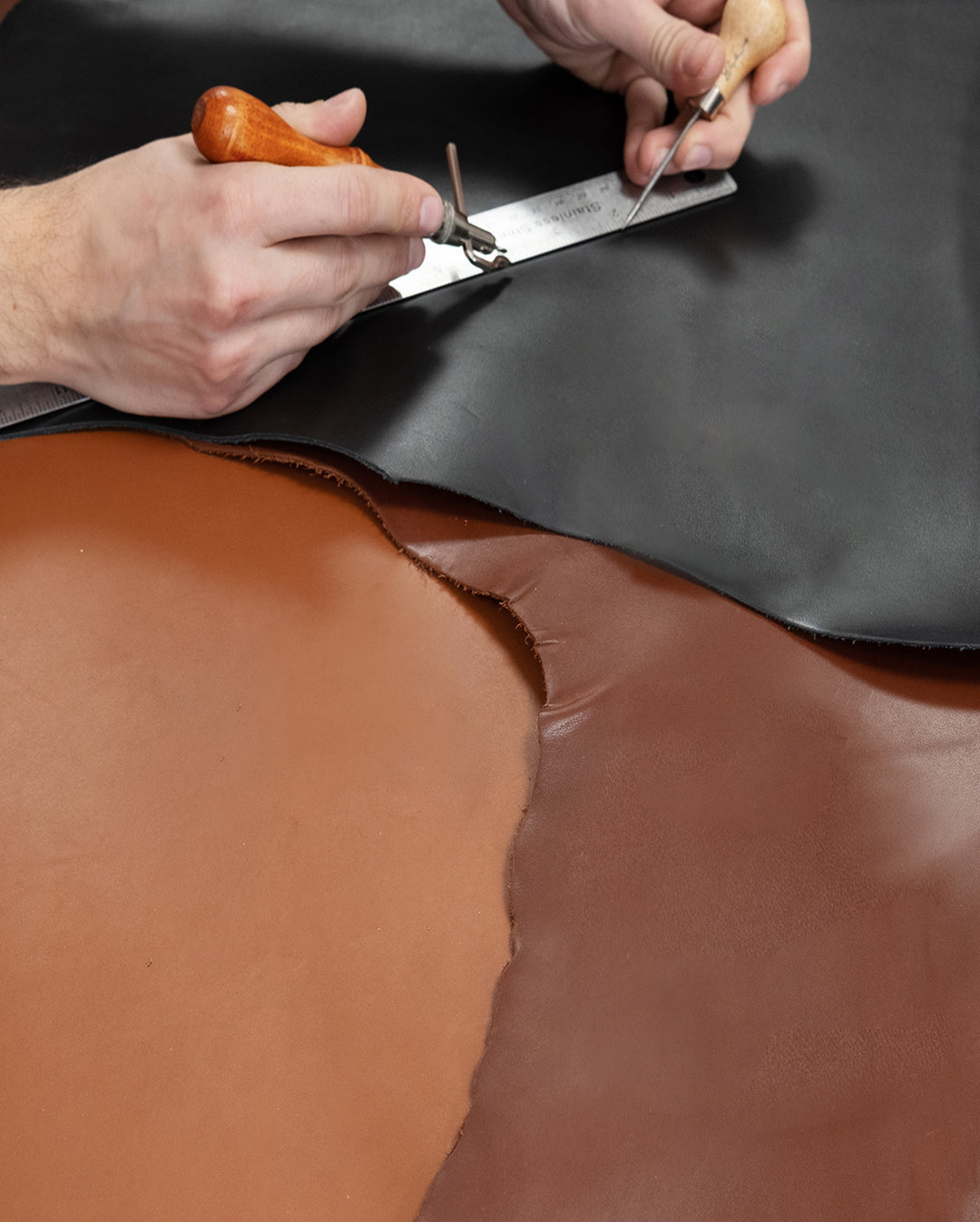 Now what?
Fabrice is full time in his business since 2019. He works with his mom who also did leather crafting at a young age (by the way, his grandmother also did leather crafting!). He is proudly the third generation of leather crafters in his family.
Today, Fab' is in more than 20 stores, sells all around the world through Fab's online store.
Fabrice has the goal to make more products for our daily lives and share his passion and mission with as many people as he can.